Family & MWR Community Recreation Internship Program
Note: This event has already passed.
We are offering internship opportunities for those interested in Business & Recreation operations, Special Events and Fitness Facility management.
Some key focus areas are:
Community Activities Center- Event hall
RV storage lots
Equipment rental
Parks and pavilions
Dog Daycare Center
Travel services for bus trips
Fitness Facility
Special Events
We will work with your college or university for college credits and assist you with adding experience to your resume.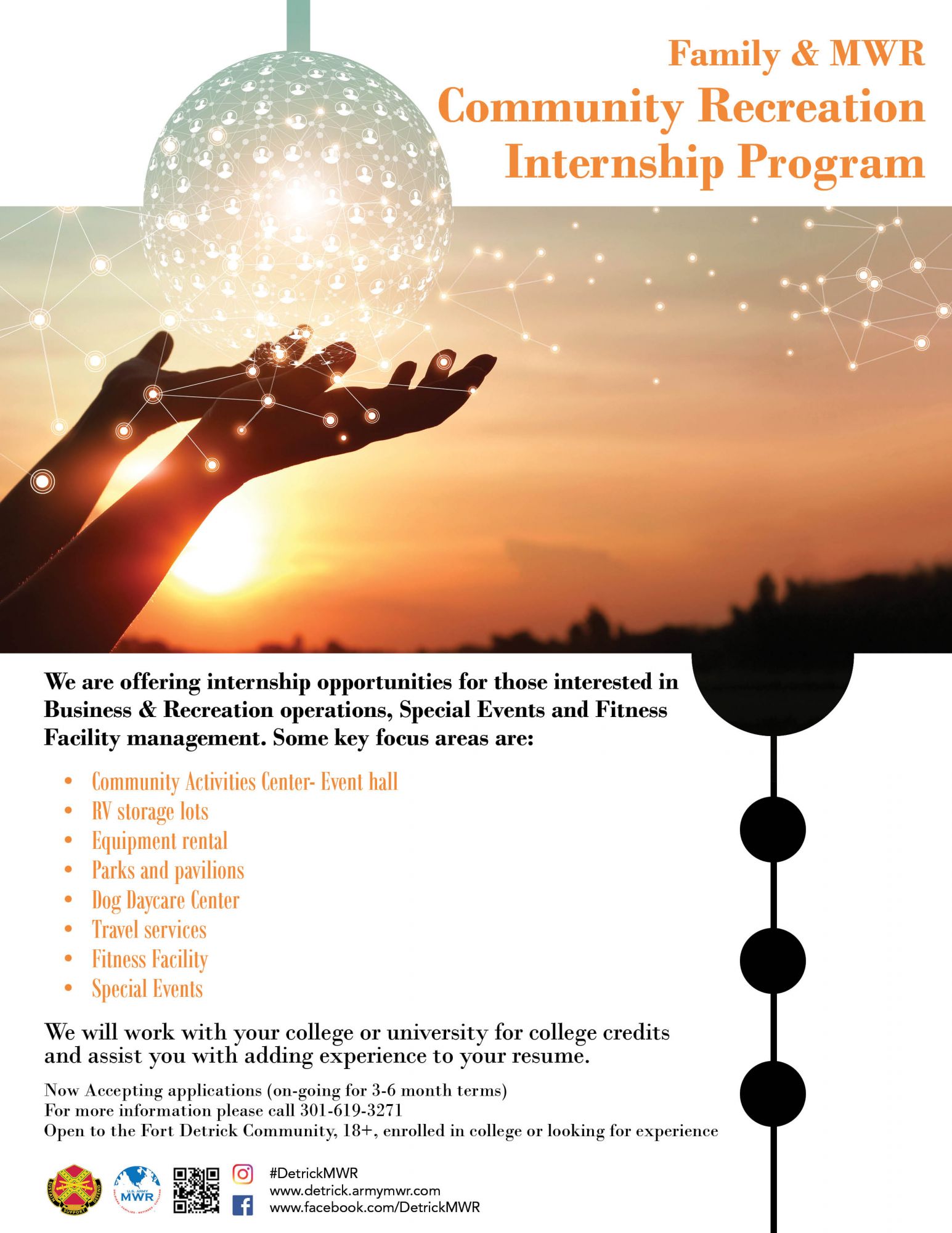 Registration Information
Now Accepting applications (on-going for 3-6 month terms)
For more information please call 301-619-3271
Open to the Fort Detrick Community, 18+, enrolled in college or looking for experience
Community Activities Center (CAC)